Why Choose IADUS?
Responsive
Designed to scale and operate smoothly on any screen size from computer monitors to mobile devices.
Multipurpose
Built to accommodate any remote inspection and documentation process.
User Friendly
IADUS is simple to use and easy to set up with an intuitive interface for streamlined navigation.
White Label
Create your own branded version of requests and reports. Boost brand visibility and word-of-mouth referrals.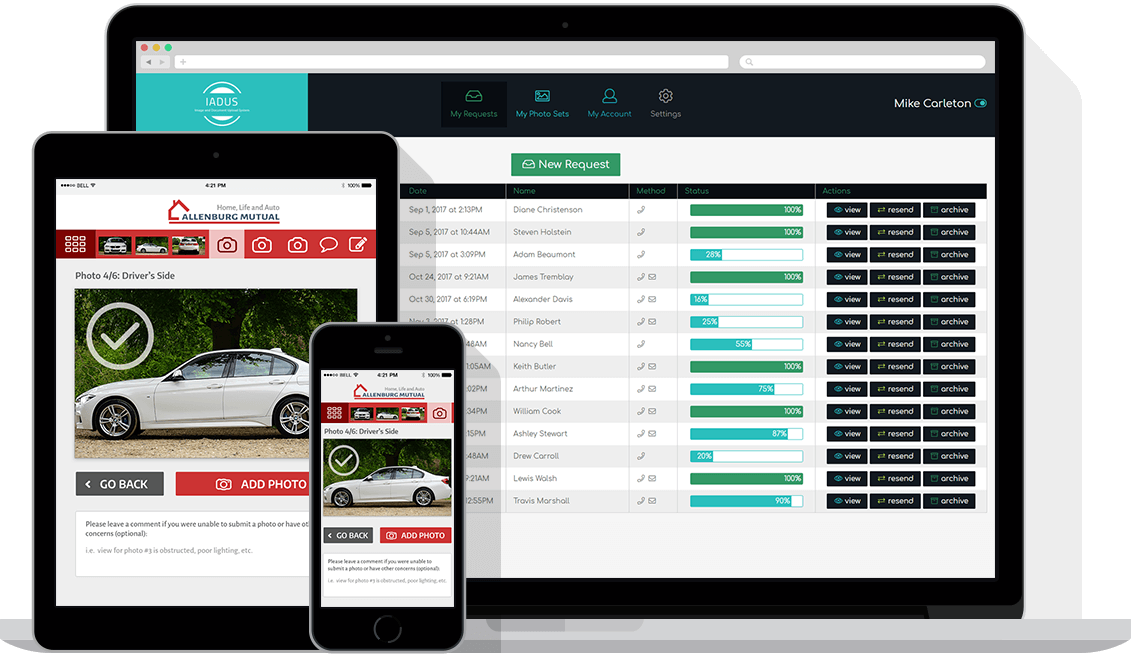 Customizable reports make for fast decisions
Our application ensures you get only the information you need, and the photographic perspectives you require, in minutes!
For businesses who care about protecting assets and getting accurate field-based information, only IADUS allows users to immediately request and receive photos and documents from clients located on-site.
From your computer, define a required information set, or choose from pre-defined specs suitable to insurance, construction, property management and other industries. On-site users receive a text message that walks them through the process of collecting the information via their mobile device.
The Best Solution for Your Business
Image and Document Upload Service (IADUS) is built from the ground up to serve the needs of asset management organizations. Until now, the process of inspecting, maintaining, and auditing field assets was costly, taking too much time and money to achieve.
Click here to read a sample scenario and our list of features: What Makes IADUS Unique?